I promise you, I'm nothing close to Dr. Seuss' Grinch. In fact, I love Xmas. It can be a time of fabulous festivities and exciting events. A time to devote to family and friends to appreciate what it is that we have to be grateful in our lives.
However, with the excessive pressure of that one festive day that only comes around once a year, with so many expectations to exceed, it can also become a period defined by mounting stress and worry.
As we approach the most wonderful time of the year, it is important to prioritise your well-being and remember what Xmas is all about.
The Most Worrying Time of the Year

Last year, The Independent published findings from a survey that showed that 4 in 10 adults admit to worrying about the stress and expense of the holiday season, with many claiming they are too busy to keep on top of everything during the festive period. More than half of the 2,000 UK adults polled, reported feeling their stress levels rising as Xmas day approached.
A 2017 article by Medical News Today stated that research has shown an increase in the amount of heart attacks and heat-related deaths during the festive season. Many of us know that stress leads to high blood pressure and diabetes which increases the risk of heart disease and stroke.
It is therefore of the utmost importance to try and get a handle on your stress this season and enjoy the festive season for what it is supposed to be – a vacation!
The Key to a Stress-Free Xmas
S Is for…Smart Spending!
As you might expect, money worries are the biggest cause of stress leading up to the holiday period. Research commissioned by Google, published in 2018, named money worries as the number one cause of stress at this time of the year, followed by family and decorating. So, make sure to set a budget before you start your shopping.
First off, make sure your usual expenses are accounted for, and that you've factored in any other spending over the holidays such as traveling to visit friends and family, then work out how much you can afford to spend on gifts. Take only the cash you intend to spend on shopping trips, leaving your credit and debit cards at home. It can also help to remember the true joy at this time of the year. The quality of the time you invest in your loved ones is more valuable than the gifts you buy for them.
T is for…Temptation
It is far too easy to say 'Why not? It's Xmas' and use this is a reason to say 'yes' to an extra drink or an extra helping of Christmas pudding. I encourage everybody to make the most of this time of year, but your health should remain a priority to you. The excessive stress over the festive season also encourages the consumption of fatty or sugary foods and can increase your reliance on alcohol or cigarettes to help manage your stress levels. Try to control your portion sizes and be treat-wise, however, if you do find yourself over-indulging, remember that one indulgent day will not lead to significant consequences, as long as you soon get back to a healthy diet and exercise regime.
R is for…Realistic
Striving for the idea of perfection will only lead to you falling short of these expectations and make yourself more stressed in your quest to achieve this. No event, no matter how well organised, has ever gone ahead without a glitch. Adopt an attitude of flexibility and resilience to ignore minor nuisances such as dinner not being ready on time, or the store being out-of-stock of a gift you planned to purchase. Focus on making amazing memories with your friends and family.
E is for…Exercise
One of the quickest and most effective defences to stress is physical activity, with the release of endorphins counteracting the effects of stress! Exercise reduces the tension you're holding in your muscles, helps improve your quality of sleep, and boosts your mood. Group exercise is thought to be even more beneficial, so make sure to pull your friends and family away from their indulgent dinners and cosy evenings to join you on a walk in the great outdoors!
S is for Savouring the Moment
Each year we strive to top last year's Xmas with more presents, better food, and more extravagant parties. Rather than working through a to-do list, savour your experience baking mince pies with your children or grandchildren, or picking up your last-minute bits and bobs with your friends. Find the laughter in a holiday that is supposed to be filled to the brim with joy. Laughter lightens your mood, stimulates your muscles and releases endorphins, making you feel less stressed. Even looking forward to a fun event decreases stress hormones!
S is For…Someone Can Help You
There is no rule that you says you have to do everything by yourself. Recruit family members to muck-in and enlist your friends to assist. If you struggle asking for favours, then pay experts to do their jobs. Hire professional cleaners to get your home spick and span for parties, utilise the 'gift wrap' services that many stores now offer, and consider having your holiday parties and festive dinners catered for. Delegating will help lighten your load and lift your spirits as you no longer feel as though you must complete such a HUGE task by yourself!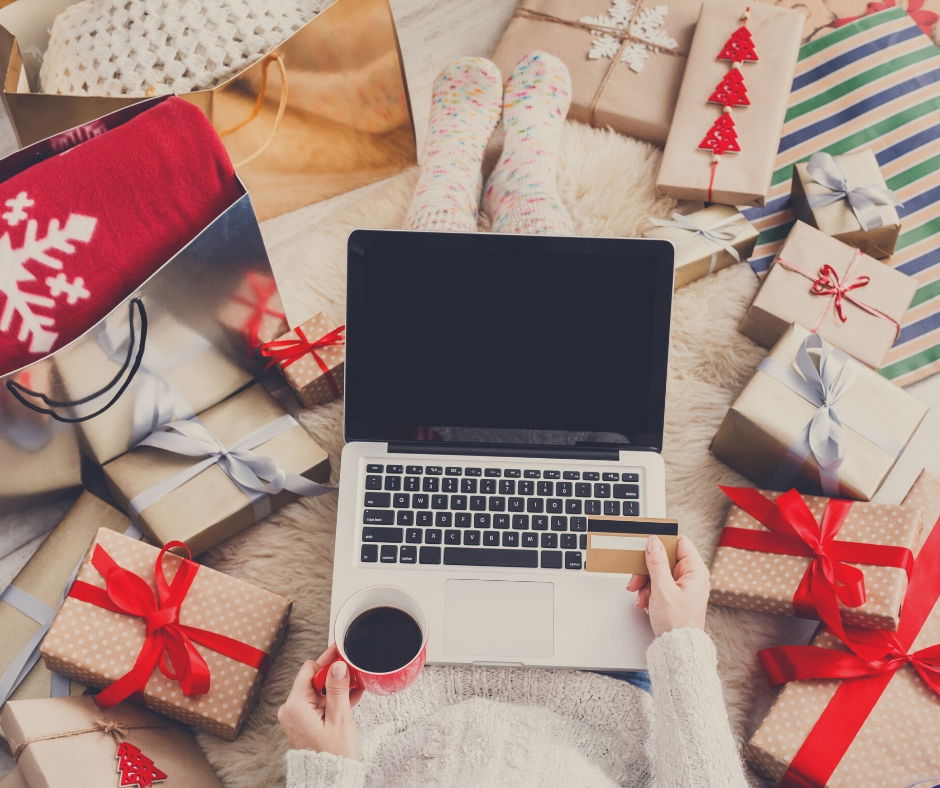 The words once associated with Xmas were…merry, joy, bright, jolly, wonderful, sparkling, and have suddenly become closer to…stressful, pressurised, worrying, busy and hectic.
Remember what the festive season is for and make the most of your time with friends and family, who will no doubt remember the memories you make with them far better than whatever item you purchased for them that year. Keeping perspective at this time of year is vital to enjoying a stress-free holiday period, so stop over-analysing, obsessing and scrutinizing everything, and enjoy it for what it is – a magical time of year!
Think of Others
Don't forget that not everybody is so lucky, and there are many people who may be sad or lonely or both at this time of the year. Do your best to think of others less fortunate and try to include someone who might be feeling left out.
Maybe make a call to that person who you had 'words' with in June, or pop in to see a neighbour who might be having a hard time with the holiday season.
It's Good to Talk
If you know somebody who might be struggling this Xmas, or perhaps that person is you, it may be helpful to talk to someone who will listen to how you feel.
You might be feeling lonely after losing a loved one, or perhaps you're experiencing relationship challenges as you plan to spend time with relatives you don't usually see. Feel free to book an online conversation with me to talk things through in a safe and confidential setting.
This is the time of the year to give, share, and include all of those around us. I wish you a peaceful and enjoyable run-up to Xmas.